Tournament Info:
January 16th 2022
"Kyurian" in Tokyo
4R Swiss. 30min+30sec/move
NCS rapid rated tournament
OPEN 30 players
U1500 28 players
New Year Chess Festival 2022 (Regulations)
Winners
Open
1st – Ogawa, Tomie 4.0/4 pts
2nd – Makino, Mitsunori 3.5
3rd – Furuya, Masahiro 3.5
U1600
1st – Mizuma, Ryo 4.0
1st – Kamate, Aiyu 4.0
3rd – Yamada, Atsushi 3.0
See the NCS Letter for more information.
Gallery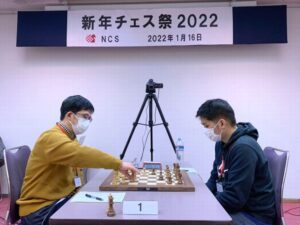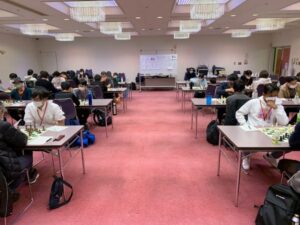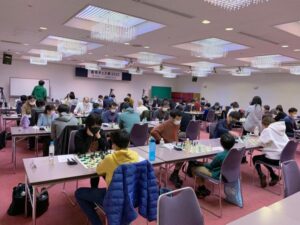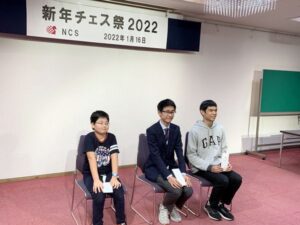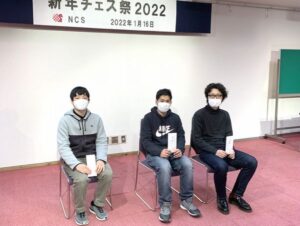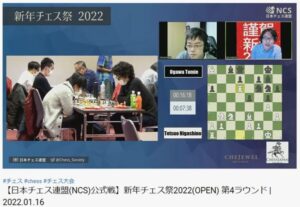 YouTube Live
At New Year Chess Festival, the top board and the second board were broadcasted live on YouTube.
FM Kohei Yamada, who is well known on YouTube and OPENREC.TV NCS channel, was the play-by-play announcer, and Taro Shinoda joined the commentary from the third round.
There were also interviews with the participants and guest commentators who jumped in to commentate, making for a very lively broadcast.
Please check it out!
Links