The tournament is finished.
Results of Tokyo Chess Championship 2022
Parings & Results


Alphabetical list of the participants
Regulations
Dates/Venue/Time Control:
March 19(Sat)-20(Sun)
6R Swiss. 30min+30sec/move, NCS standard rated.
Registration
Adults – 6,500yen, U23 – 5,500yen, U15 – 3,500yen. For NCS members only (yearly or 1-time tournament members)
Registration: email at registration@japanchess.org
Registration: Between 3/1 20:00 and 3/15  20:00.

(Only 64 spots)

Payment Deadline: Between 3/8 and 3/16 12:00.
See Bank account information
Schedule:
3/19(Sat)
9:30 Venue opens
10:00 Technical Meeting
10:10 Round 1
12:30 Round 2
15:00 Round 3
3/20(Sun)
9:00 Venue opens
9:30 Round 4
12:00 Round 5
14:30 Round 6
16:50 Prize giving
18:00 Venue closes
Prize:
Prizes for top 3 players of each group. Open 1st place: 10,000yen, 2nd place: 6000yen, 3rd place: 5000yen, Other groups 1st place: 5000yen, 2nd place: 3000yen, 3rd place: 2000yen. Groups are Open, A (U1800), B (U1400). Tie-breaks will be used to determine winners. No two players will share the prize. A winner of the open group is excluded from his/her group.
This is a qualifying tournament for Japan Chess Championship which is held between April 1st and May 4th 2021 in Tokyo. 1 player per 6 participants, plus 1 additional local player will qualify (excluding the players who have already qualified). If a player declines, then the next player on the list is selected.
(Prize and groups may change depending on the number of participants)
Other regulations
Tie-breaks: 1. Buchholz Cut-1, 2. Buchholz, 3. Sonneborn-Berger, 4. Sum of the ratings of the opponents, 5. Drawing of lots.
The default time is 20min. from the start of each game. If any player is not present within 20min. after the game started, he/she shall lose the game by default. The game is not rated.
Pre-registered byes: Half point bye requests will be accepted before round 1 begins. 0 points are given for the last round. If a player has more than 1 pre-requested bye, the player will not qualify for prizes nor qualify for Japan Chess Championship. 1 point for a forced bye.
Players must record all the moves until the end. When the game is finished, check the results, sign the score sheets and report the result to the arbiter.
All electronic devices including a smartwatch have to be turned off and stored away. Not to be touched or carried out of the playing room during the game. If a player is found with a mobile device during his/her game, the player loses the game.
The organizer will provide chess equipment including clocks.
All players have to follow the COVID-19 Guidelines Revised.

In addition, the players have to agree to the rules

Stricter COVID-19 measures

while the stricter COVID-19 measures to be applied.

The tournament will follow FIDE rules unless otherwise stated above. (1st illegal move – 2 extra minutes are given to the opponent. 2nd illegal move – loss of the game. etc.)
The organizer reserves the right for changing the above conditions in case of reasonable cases before the first round begins. And please be advised that photographs will be taken at the event for use on the japanchess.org website and in the press, and other publications. By entering this event, you consent to the National Chess Society of Japan photographing and using your image and likeness.
The organizer will take photos, record videos, and broadcast live coverage of the event. These may be published and used in media such as websites, SNS, video sites, and journals managed by NCS. Participants shall agree to the publication and live broadcast of these photos and videos.
Due to some unforeseen incidents and/or because of the pandemic situation, the tournament may be postponed or cancelled with a short notice. Thank you for your understanding.
If you cancel no less than 4 days before the tournament, the entry fee will be credited towards your next tournament. The fee will not be credited if cancellation happens 3 days or less before the tournament.
There is no refund on entry fees.
NCS cannot be responsible for troubles between individuals.
Parings and results will be on chess-results.com.
Organizer
National Chess Society of Japan (Japan Chess Federation)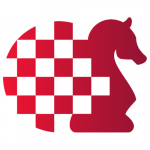 Our supporters