Welcome to National Chess Society of Japan's homepage!
If you are new to the world of CHESS, you came to the right place! We are the only organization recognized by FIDE – World Chess Federation.
If you become a member of NCS, you can participate in all the NCS tournaments, as well as international tournaments around the world! We also issue an online version of our NCS newsletter every few months (or less;). The members will have access to all the pages including game analysis and some interesting articles. If you are not sure about joining fully, come try with a "One tournament membership"!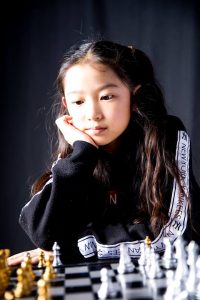 Any questions? Feel free to contact us!
*The qualified players for Japan Chess Championship should be receiving an email from registration@japanchess.org
If you have qualified or if you might have even a 1% chance of getting qualified somehow, please check your junk mail folder! The reply due date is written as the 7th but we will extend it to the 10th. Thank you! 
Thank you for participating at Tokyo Chess Championship!
Please see the link for the details:
https://japanchess.org/en/2019/03/tokyo-chess-championship-final-results/
Our official Twitter account is ready!!
https://twitter.com/Chess_Society/status/1110380089823260677

Updates
Schedule 2019
| | | |
| --- | --- | --- |
| Date | Tournament | Rated |
| 03-23~ 24 | Tokyo Chess Championship | NCS 6R |
| 04-29~ 04 | Japan Chess Championship | FIDE 10R |
| 05-02~ 04 | Golden Week Open | FIDE 6R |
| 06-15~ 16 | Japan Rapid Chess Championship | NCS 10R |
| 07-13~ 15 | Summer Open | ? |
| 07-26~ 28 | Japan Youth Chess Championship | NCS 7R |
| 07-27~ 28 | Japan Cadets Chess Championship | NCS 6R |
| 08-02~ 04 | Japan Women's Chess Championship | FIDE 6R |
| 08-02~ 04 | Japan Senior Chess Championship | FIDE 6R |
| 08-09~ 12 | Japan Chess Classic | FIDE 8R |
| 09-21~ 22 | Japan Chess Club Championship | NCS 6R |
| 10-05~ 06 | Tokyo Open | ? |
| | Japan Open | ? |
| 12-14~ 15 | Christmas Open | ? |
2019-03-16 Updated