Tokyo Chess Champion 2021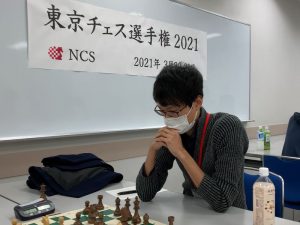 NAKAMURA Naohiro
Tournament Info
March 20th(Sat) – 21st (Sun)
At "Kyurian", Tokyo
6R Swiss. 30min+30sec/move, NCS rated.
Qualifying tournament./64 participants.
Winners
Open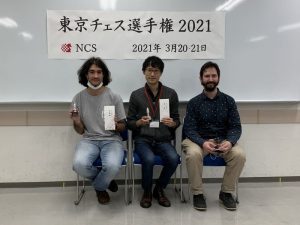 1st Nakamura Naohiro 5.0/6pts
2nd Ambrona Castellanos Miguel 4.5
3rd CM Averbukh Alex 4.5
Class A (U1800)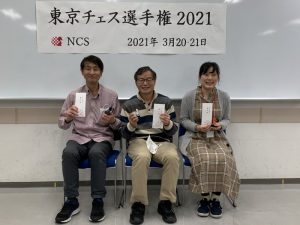 1st Ogasa Seiichi 4.0/6pts
2nd Koyama Nobuyuki 4.0
3rd WCM Sakai Azumi 3.5
Class B (U1400)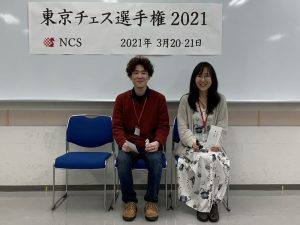 1st Kano Terumasa 2.5/6pts
2nd Misawa Yuki 2.5
3rd Kikuchi Daijiro 2.5
Qualifiers
The players listed below are qualified to play at the Japan Chess Championship this year. 
Nodon Jeremi (New qualifier)
Ogasa Seiichi (New qualifier)
Garcia Gabriel (New qualifier)
Nagataki Kota(New qualifier)
Koyama Nobuyuki(New qualifier)
Freitag Simon (New qualifier)
Saito Hiromasa (New qualifier)
Takagi Hidekazu (New qualifier) 
Top10

Cross table
Reference
Selection criteria for Japan Chess Championship 2021
Qualified players for Japan Chess Championship 2021