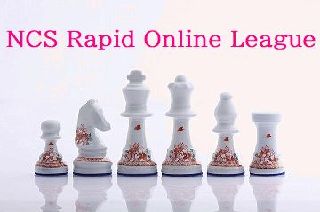 The NCS Rapid Online League is held on May 24 and will have live streaming on NCS's official Youtube channel!
May 24 (Sun) 13:00~
Tournament link: Rapid Online League
5 Rounds Swiss, Rapid
Time control: 15min + 10sec/move
Round 1 — 13:00-
10min in between each round
Top 20 players in Japan were invited and following 12 are playing this Sunday!
Aoshima Mirai
Baba Masahiro
Higashino Tetsuo
Hirao Satoshi
Iinuma Paul
Kobayashi Atsuhiko
Nakahara Kan
Nakamura Naohiro
Otawa Yuto
Shiomi Ryo
Tran Thanh Tu
Yamada Kohei
Tournament will be on Lichess.org
Organized by NCS
Please subscribe to NCS official Youtube Channel and enjoy some great chess!
Winners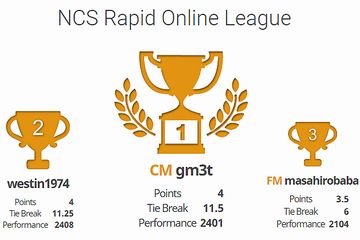 Tran Thanh Tu 4 / 5 points
Higashino Tetsuo 4 points
Baba Masahiro 3.5 points
---